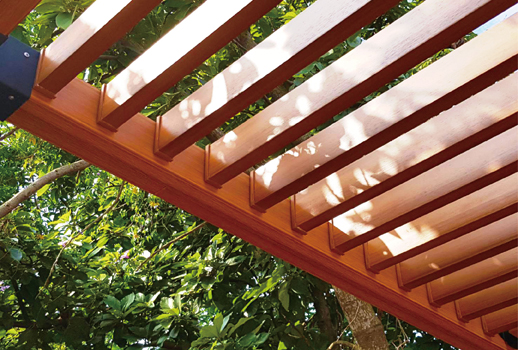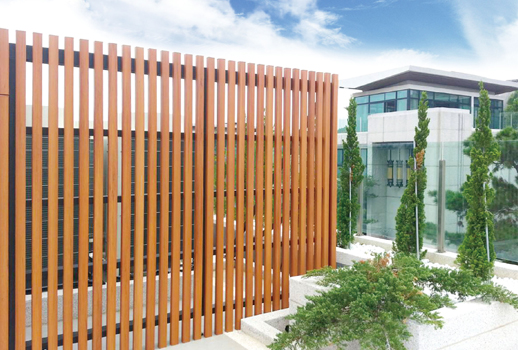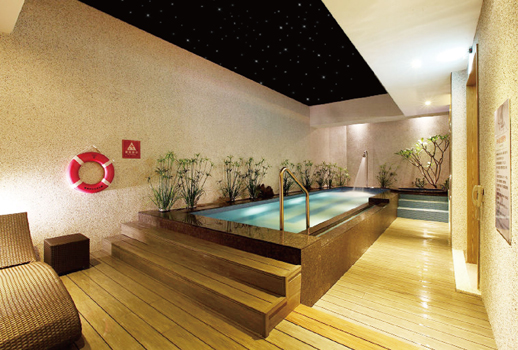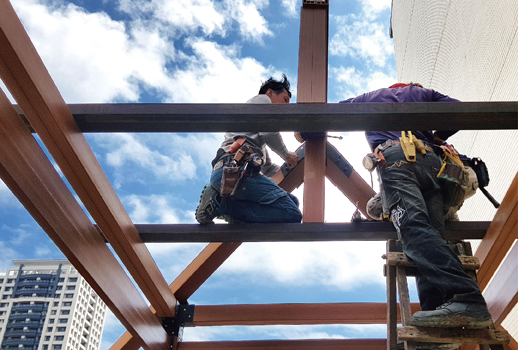 ---
For the past 20 years, the history for development of wood plastic composite materials had been evolving around the discussion in the properties and relationship of two types of materials - wood & polymers and how to create a new and durable material to substitute them. But there is little break through to solve some of the problems found in thermoplastics. The continuous usage of wood plastic composites in these unstable conditions had limited the continuous development in applications.
There are many different wood plastic composite brands and materials available in the market. E-Core Wood, with its unique woods like surfaces and does not look like plastics, has been an outstanding alternative to wood. But although relatively easy to use, its application is still not comparable to the versatility of wood and wood application in the building and construction industries. Product stability and ease of installation are main issues with the users. This generation of products are term with skin but no structure.
Due to insufficient strength and product deformation problems, many different wood plastic composite brands add high-strength structural materials such as iron, steel, aluminium and wood through the hollow cavity of wood plastic composite materials. While addressing the issue of structural strength in the wood plastic composite, because wood and metal are handled by different trade specialist and different types of construction interface, tools may be required to use. To complete the project, the duration, labour and hardware may vary greatly and result in the increase in cost.
Based on our original system concept ideas - For future development, the design for other systems will centre around this original concept, retaining the texture and visual of wood in the wood plastic composite and embedding with aluminum profiles. The customers could use the standard products and design new system base on the individual requirement in terms of dimension, size, shape and installation such as sun shade, wall decoration, ceiling, pergola, furniture… etc and any products which are made of wood. This new technological building material concept not only will replace wood and look like wood.
AluCoWood - Features

Vibrant beauty
◆Unique wood grain texture, appearance resembles the beauty and aesthetic of natural wood
◆Weathering changes of color resemble closely to natural wood
◆Conceal hardware accessories, provide aesthetic visual effects
◆Solve the unnatural appearance of traditional aluminum stained and powder-coated wood colour paint surfaces
◆Large range of product categories, unlimited in design


Environmental Safety
◆Water resistance, corrosion resistance
◆Fire and flame retardant properties
◆Resistance to acid & alkali (suitable for application in spa, swimming pool, bathroom)
◆Superior weather ability, do not deteriorate, crack or brittle
◆Tested accordance to SGS testing with formaldehyde and lead contents complied to standard

Smart Energy Saving
◆Promote energy-saving effect with thermal insulation and heat preservation properties of aluminum profiles (lower thermal conductivity)
◆Stable quality, long service life, reduce wastage of resources
◆Sun shade grilles series satisfy window opening, ventilation, sufficient level of sun lighting, allowing high wind pressure reduction and shading effect, enhance energy-saving
◆Decking series effectively absorb ultraviolet light & radiant heat, reducing discomfort from reflection of sunlight
◆Can do maintenance by painting (different from other wood plastic composite)


Easy Installation
◆Clip-on structure make installation simple, fast
◆Can nail, plane, saw ... easy to install, reduce installation costs, economical and affordable
◆Low maintenance costs